Three Spinners
Project
Create a a trustworthy brand, build the infrastructure, and establish the guidelines for a sustainable community based non-profit dedicated to welcoming refugees and immigrants to Champaign-Urbana with immediate support for basic needs.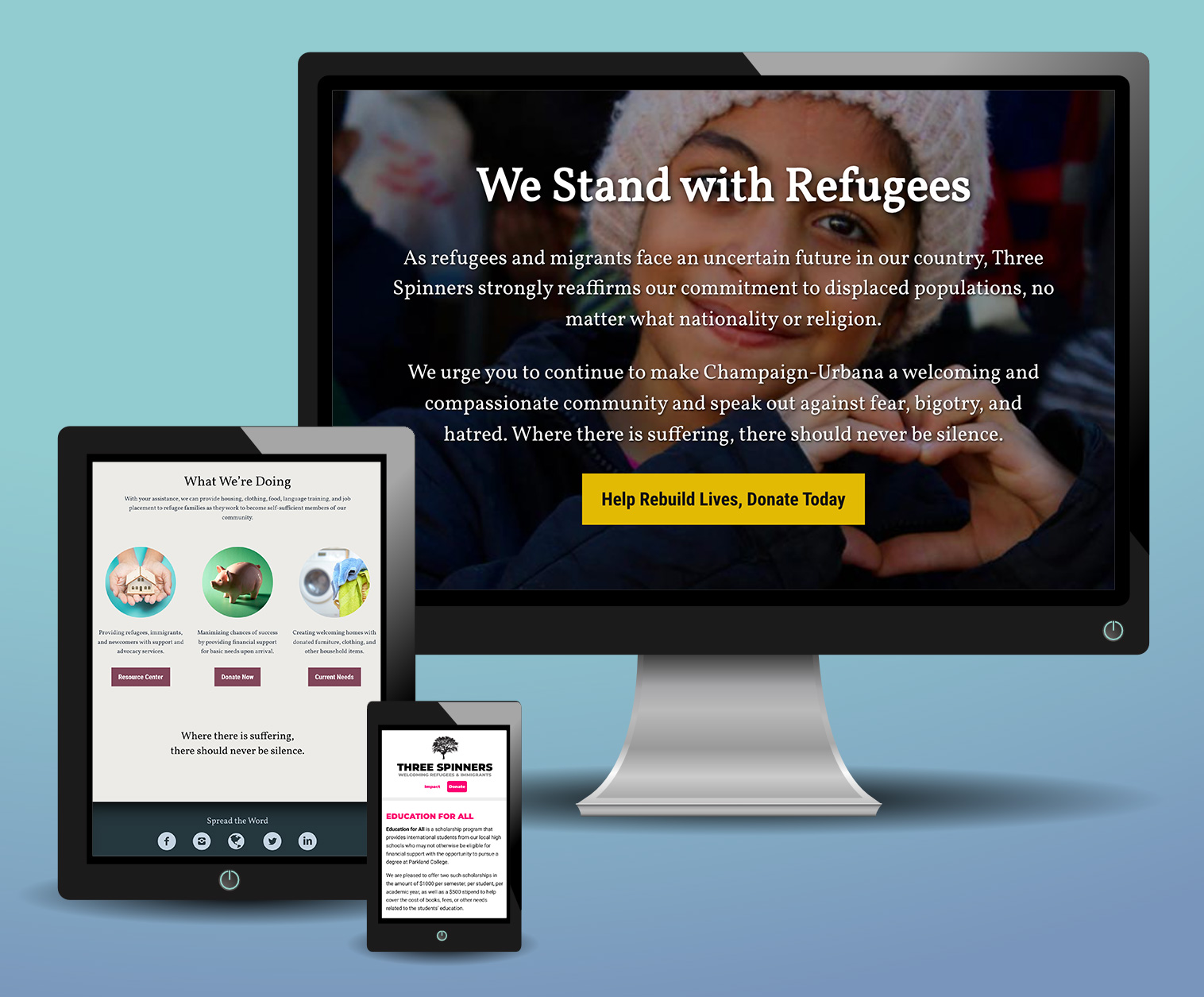 Team
As creative director I was responsible for all digital technologies including web presence, on-boarding, account administration, compliance reporting, donation portal management, and social media. Additionally, I supervised the organizational knowledgebase, performed on-boarding, and administered digital accounts for a staff of 10 employees, 4 student interns, and 200+ volunteers.
Process
I help craft the brand identity and culture of the organization. We addressed a diverse set of needs including housing, employment, medical, education, and acculturation. I wanted to create a brand that could quickly identify all of these aspects, or focus on just one without losing the larger picture. Messaging was honed to be as clear and compact as possible, alleviating some of the anxiety that comes with trying to address systemic global issues.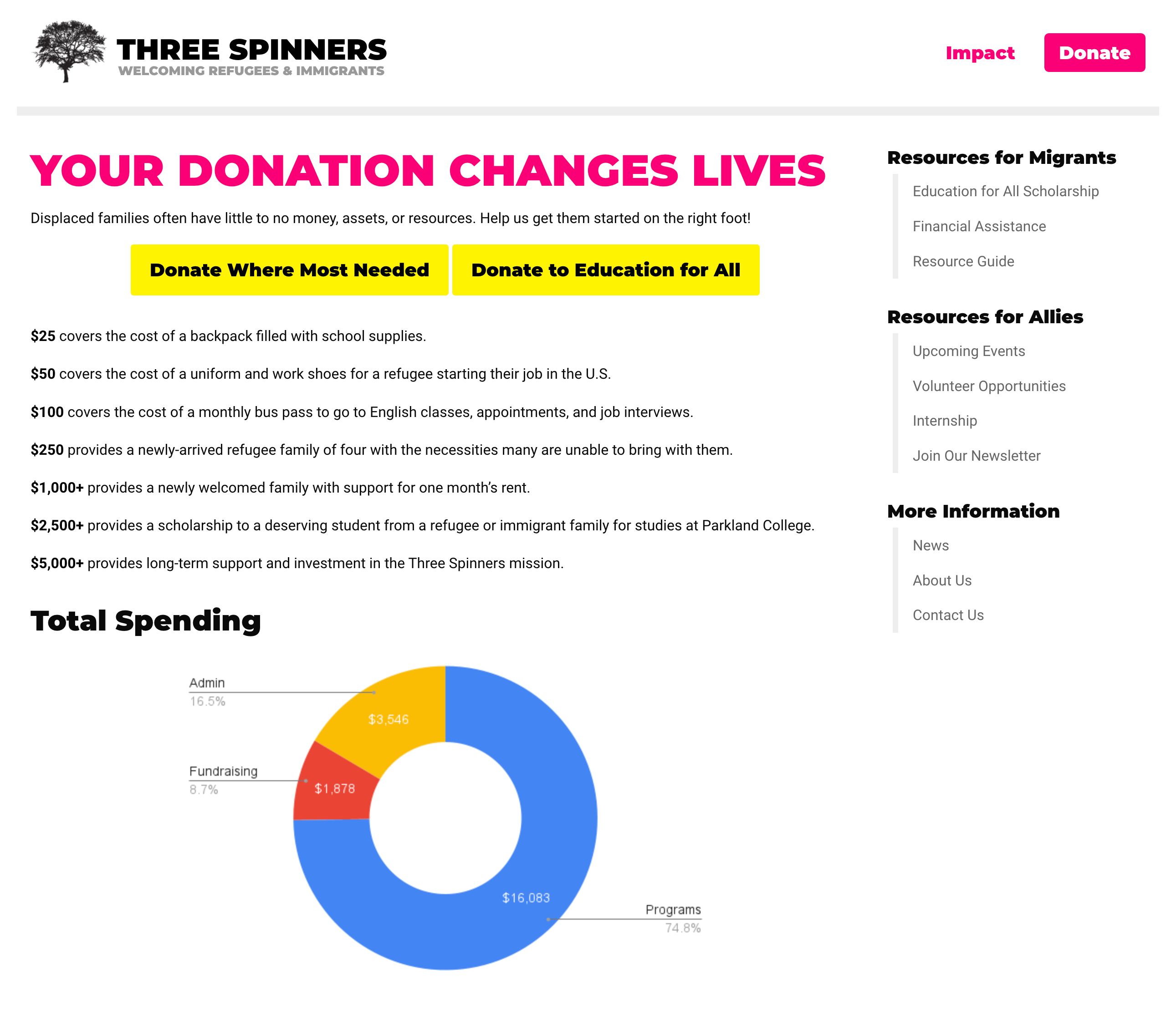 Additionally, I was responsible for the design and production of print collateral including: brochures, posters, building signage, event banners and donation rewards.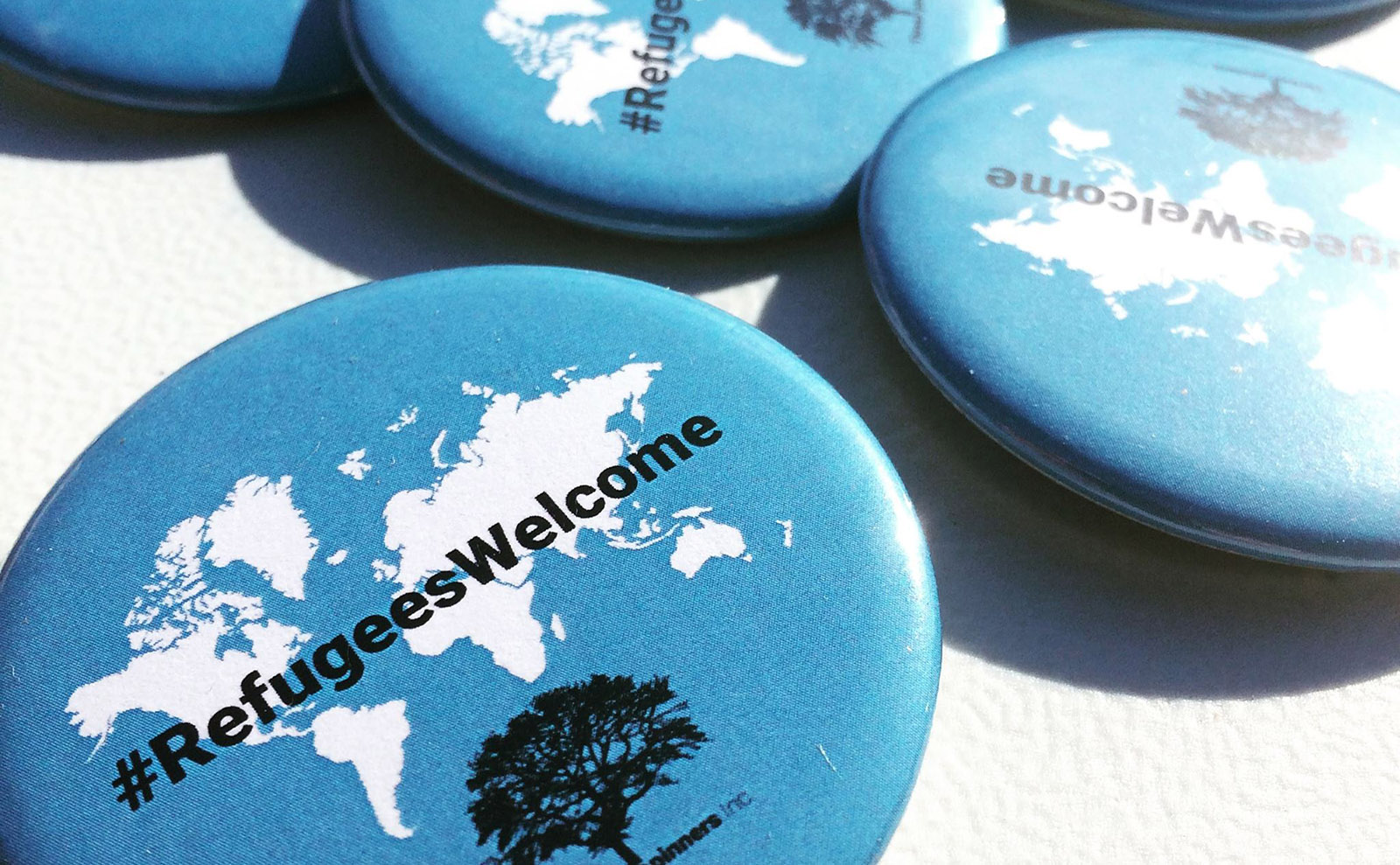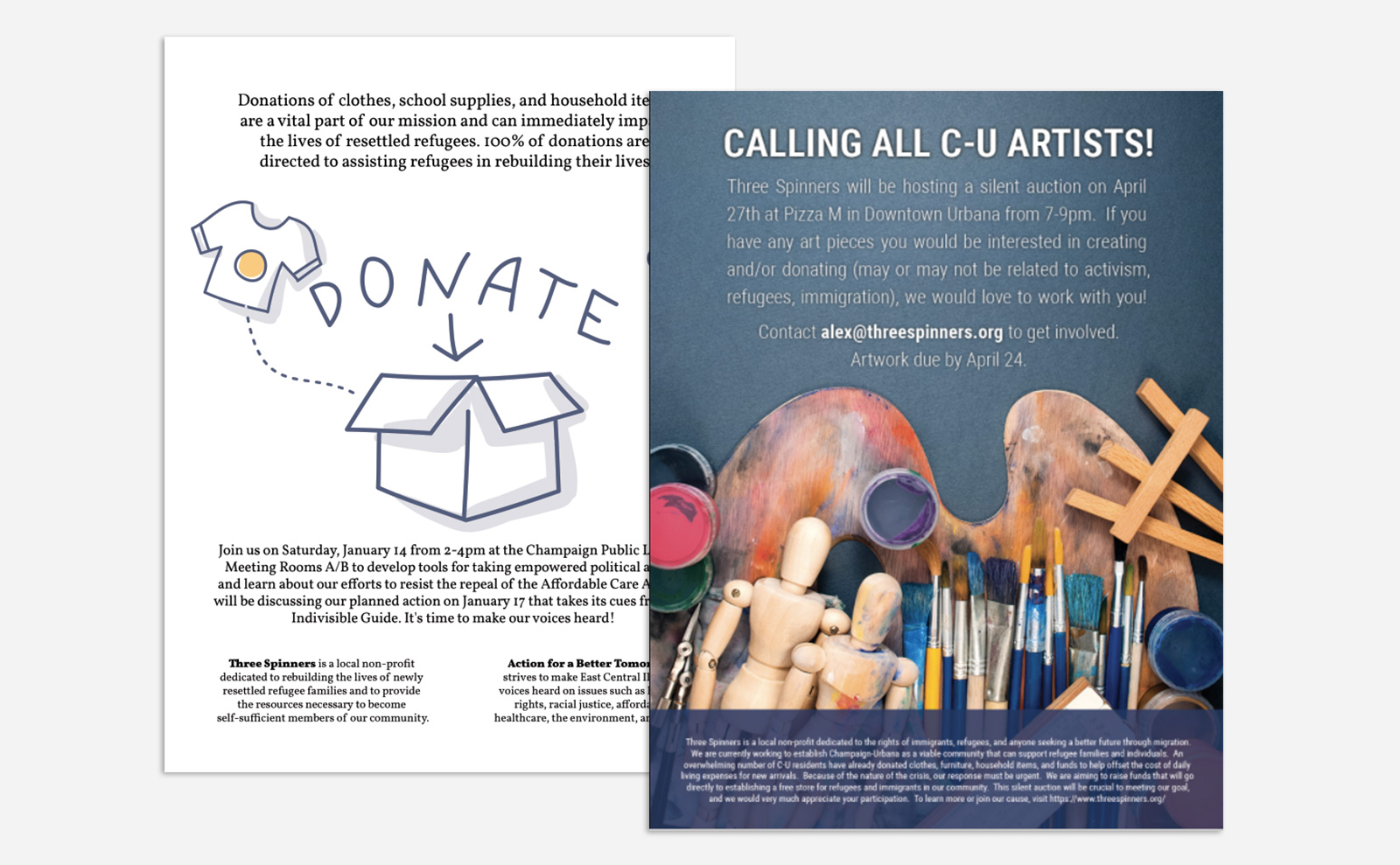 Along with other groups in the community, I performed community resource assessment and was a member of several task forces to develop housing and employment opportunities in the community.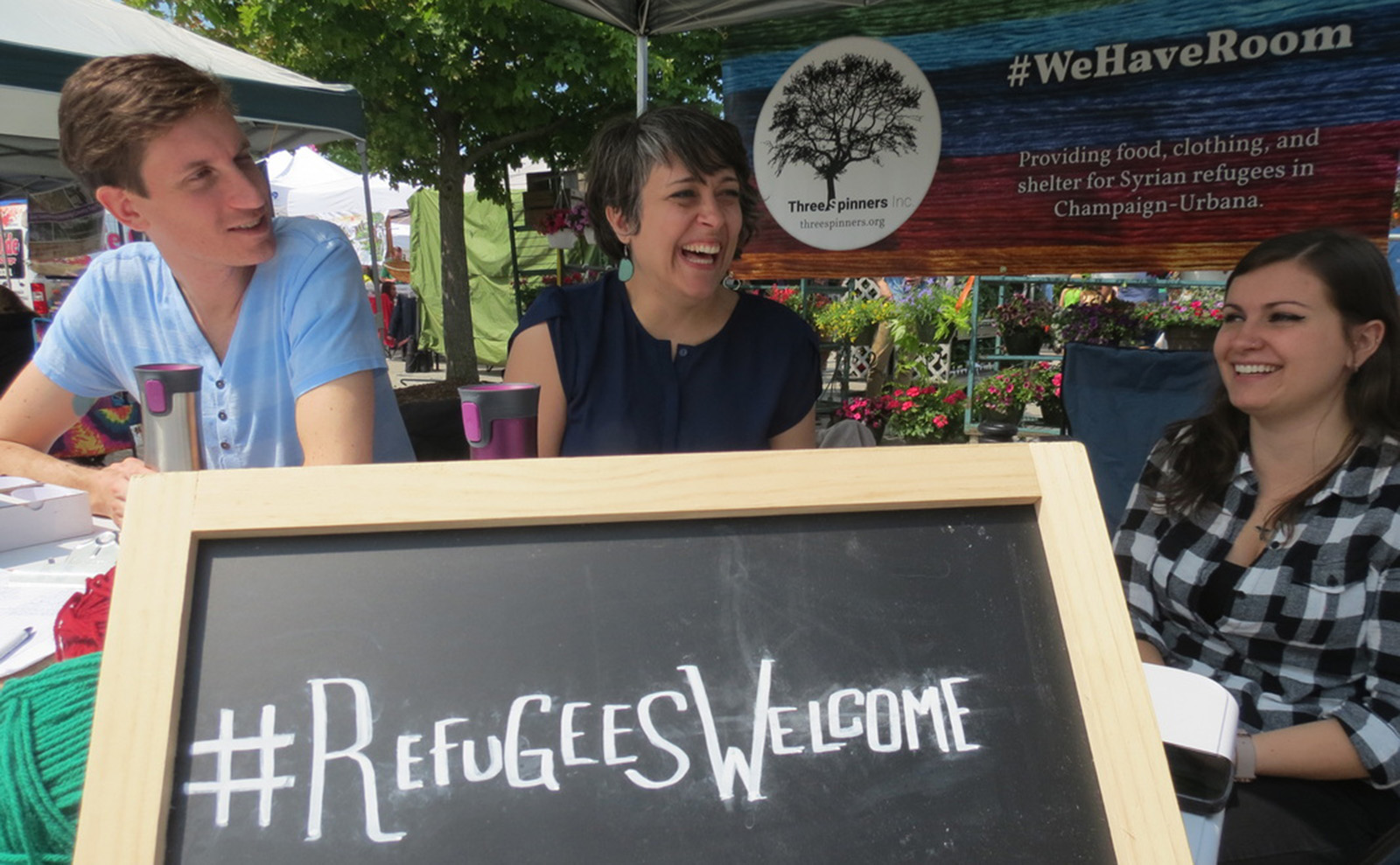 Outcomes
Founded as a group of three, we went from concept to fully functional with a multi-channel social media presence in under three months.
Within the first year, our Facebook base grew to over 1,200 followers, becoming the second largest online community in the county dedicated to refugee relief.
Within three years, we had endowed two scholarships at a local community college and provided rental assistance to almost a dozen families. I had also established and managed a brick-and-mortar location that provided employment assistance and distributed clothing and household items free of charge.
"Completing high school was the goal, completing college is my dream."
— Education for All Scholarship Winner