Majdanek Concentration Camp Virtual Tour
Project
As part of a college course, we were tasked with creating an immersive and interactive virtual tour of the camp that would serve as both an educational tool and an archive of the history of the concentration camp.
Team
I was one of six design students working with the Majdanek concentration camp museum staff in Lublin, Poland.
Process
We began by learning about the needs of the organization. We spent many hours photographing the site, scanning documents, and becoming familiar with the history of the concentration camp. Due to the small size of the museum, many of the items in their possession could not be displayed. It was our hope that by documenting them, we could share them with a larger audience in a digital medium, where space was not an issue. We also served the important role of creating a record of parts of the concentration camp that were beginning to deteriorate due to age, accidents, and nature.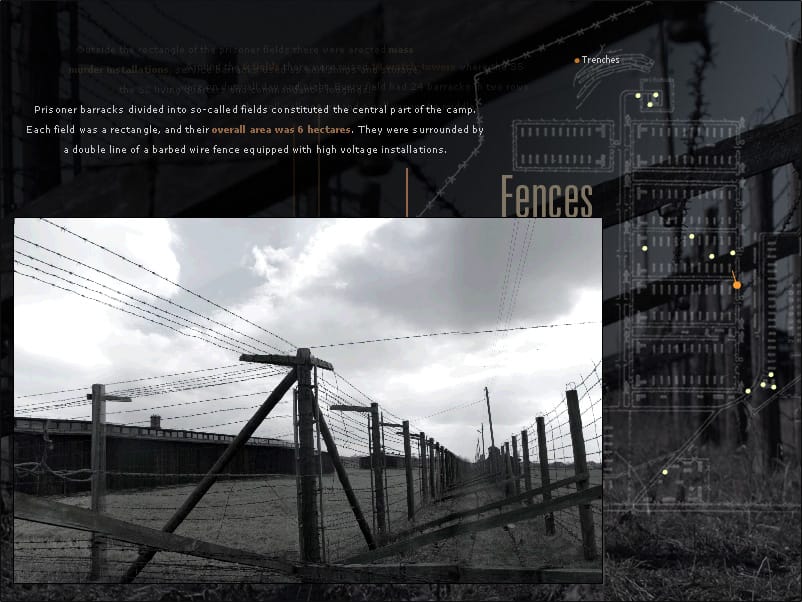 Over the course of several days, we exhaustively photographed the grounds of the camp. Using these, we created VR panoramas and then linked these together to create a virtual tour of the concentration camp for use in a kiosk unit. The VR scenes themselves have graphical elements that connect with supporting information in the larger interface, such as historical documents, maps, and survivor testimonies. The initial interface was created in English only, but was multi-language ready (pending translation).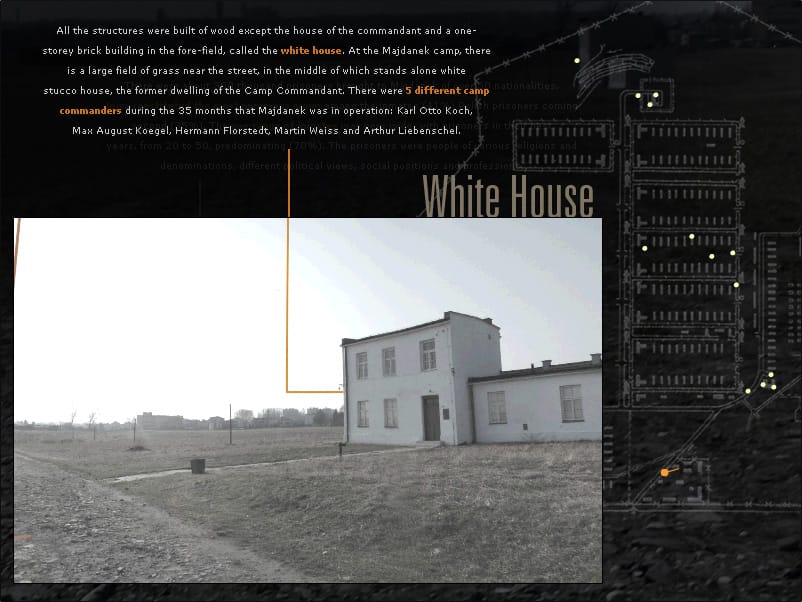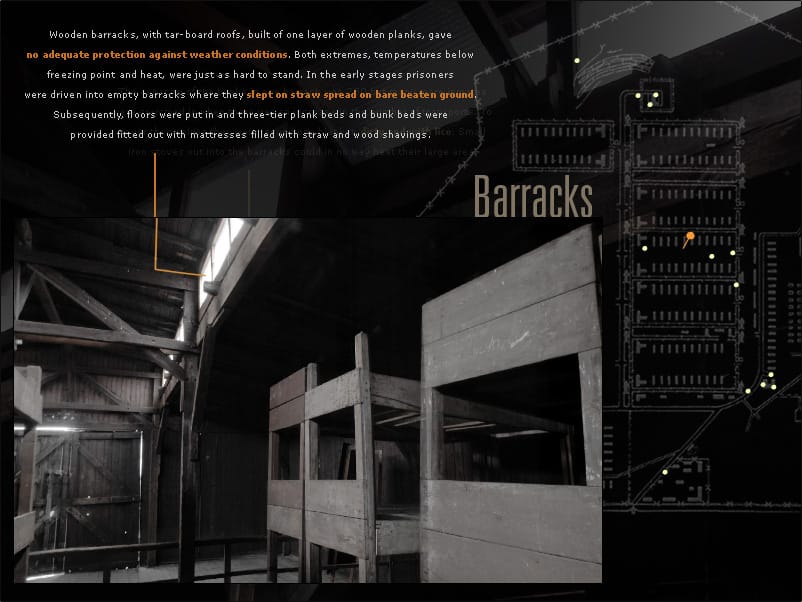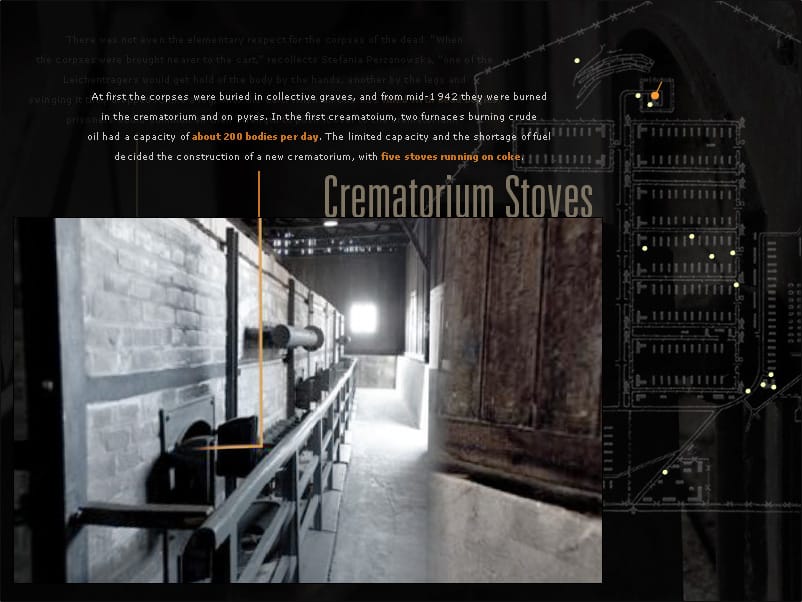 Outcomes
The project was made open source and put on display at the museum in Poland. Since the technology used to build the kiosk has since been supplanted with newer techniques, a conversion to WebXR Device API is currently in the planning stages.